Additional information
| | |
| --- | --- |
| Mass | 670g |
| EAN group | 859 406329 715 8 |
| Number of pieces on a pallet | 576 |
| Fixed share | 285g |
| Number of pieces in a carton | 8 |
| EAN | 8594044448956 |
sausage (pork 45%, beef 15%, lard 30%, drinking water, preservative: sodium nitrite, wheat flour, stabilizer: E 451, flavor enhancer: sodium glutamate, sweet pepper, antioxidant: E 316, spice extracts, glucose syrup).
Vegetable and spice ingredients: onion, hot pepper, vegetable pepper, new spices, black pepper, bay leaf.
Infusion: drinking water, alcoholic fermented vinegar, sugar, edible salt.
The product is slightly hot.
Sausage solids: 285 g.
We produce high quality products with high meat percentage. Recently, we have expanded the Rekord range with an offer of quality meat products packed in glass jars, as well as ready-made meals and traditional luncheon meat with a 75% meat share. We also offer vegetarian spreads and spreads made of genuine " Olomoucké tvarůžky" cheese. We carefully select the ingredients for the production of our meat and vegetarian products.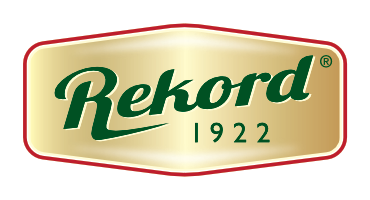 Other products of the brand Rekord